Scientific Committee
For granting high scientific quality
The scientific committee is composed of leading experts in the field of tunnel ventilation and safety from all over the world. They review and select the abstracts and papers submitted, ensuring the highest level of scientific quality.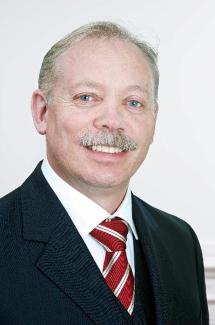 Rune Brandt
Rune Brandt has a PhD in fluid mechanics from the University of Cambridge and has been head of HBI Haerter since 2001. As a consultant, he has been involved in the design and assessment of safety concepts for 100 road tunnels worldwide. With more than 20 years of experience in fluid mechanics, tunnel ventilation, tunnel risk and safety, and as project manager of research projects on risk analysis, tunnel egress and optimised ventilation control, he is a leading expert in tunnel safety issues.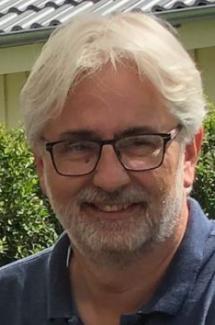 Haukur Ingason
Haukur Ingason is a senior research scientist at RISE Research Institute of Sweden since 1988 and Adjunct Professor at the Lund University since 2012. He has written over 200 technical reports and papers on tunnel fires.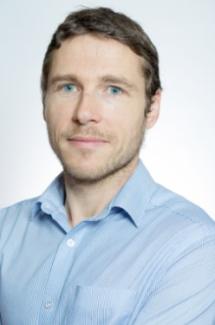 Frederic Waymel
Frederic Waymel (PhD) has 25 years of experience in tunnel ventilation and works for Egis since 2007 as head of the tunnel ventilation department. He also works as a tunnel ventilation project director and expert. Frederic has been involved in the design and commissioning of ventilation systems in many road, rail and metro projects in France and all over the world. He is member of the PIARC Technical committee for tunnels.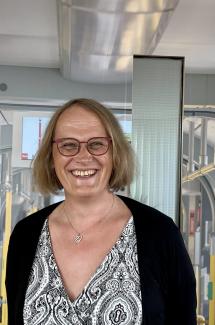 Sonja Wiesholzer
Sonja Wiesholzer is a civil engineer who worked for 8 years in civil engineering offices (ILF Beratende Ingenieure, iC Consulenten ZT GmbH) and then moved to the Ministry of Transport (BMVIT/BMK) for 16 years, where she was finally head of department and deputy group leader. During this time, she was, among other things, head of the Tunnel Administrative Authority according to EU Directive 2004/54/EC and was delegated to SCHIG as a supervisory board member and chairwoman of the balance sheet committee. In 2022 she moved to the management of the Executive Board staff for operational excellence and project management at Berliner Verkehrsbetriebe, where she also headed the bus division on an interim basis. As of 1 November 2023, she was appointed Technical Managing Director of Schiene Oberösterreich GmbH.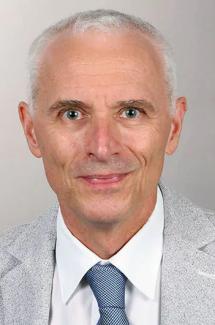 Bernhard Kohl
Bernhard Kohl is a civil engineer and has more than 30 years of experience in the risk management of underground transport facilities. He completed his education with a postgraduate course in "Risk and Safety of Technical Systems" at ETH Zurich and EPF Lausanne. His main focus is on large transport infrastructure projects, such as the new Vienna-St. Pölten high-speed railway line. He is an internationally expert in this field and a member of the technical committee "Tunnel Operation" of the World Road Organisation PIARC.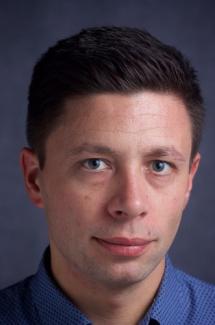 Antoine Mos
Antoine Mos (PhD) is the leader of the Ventilation and Environment team at CETU, the French national Centre of Expertise on Tunnels. He got his PhD from the University of Lyon in 2005, and has 20 years of experience in the fields of ventilation and fire safety for road and rail tunnels, as well as other underground spaces. He authored or co-authored more than 30 international publications and participates in various technical and regulatory groups, including PIARC and the Channel Tunnel Safety Authority.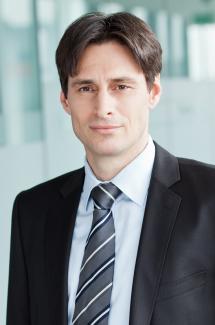 Rene List
Rene List has more than 30 years' of experience in the field of project and process management, technical operation, information technology, telecommunication and electrical engineering. He worked for companies such as A1 Telekom Austria, Bank Austria Group, KSV1870 creditor protection, UTA TELE2, COLT Telecom, EUROPPASS truck tolling, ASFINAG Toll Service.
Since 2010 employed by ASFINAG Bau Management GmbH, as Head of the Department and Authorised officer responsible for Electro technical and mechanical infrastructure projects for the Austrian Highway road network. Key Focus is the planning, tendering, contracting and execution of construction and renovation projects along the Austrian highways and road tunnel network. Member and Austrian representative at the World Road Association (PIARC) in the working group and technical committee on "Road tunnel".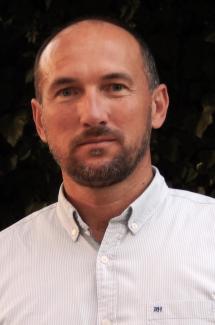 Ignacio del Ray
Ignacio del Rey is a Tunnel Ventilation and Fire Safety Specialist with PhD. He was the past chairman of the PIARC Road Tunnels Operation Committee and works at the Departamento de Ingeniería Industrial y Telecomunicaciones, Técnica y Proyectos S.A. (TYPSA) in Madrid, Spain.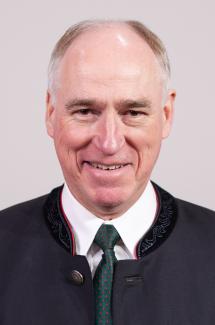 Conrad Stacey
Conrad Stacey is a Director of Stacey Agnew Pty Ltd in Australia, and Vice President of DELVE Stacey Agnew LLC in the US, practicing principally in tunnel ventilation and fire life safety. Besides many publications on tunnel matters, Conrad's credits include seminal reports on livestock shipping heat stress risk, co-authorship of a paper on the gravitational energy drivers for the geodynamo, and for some years he maintained a patent on an ambidextrous boomerang. Recently, with Michael Beyer, Conrad has lead the correction of the scientific record on the critical velocity to prevent smoke backlayering. Currently he is developing areas of research on the systematic study of museum boomerang collections, and the recording of knowledge on the indigenous approach to aerodynamic tuning of hunting boomerangs.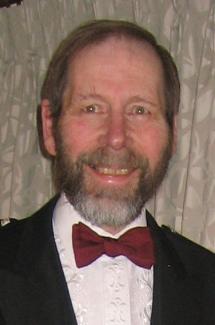 Alan Vardy
My home, Scotland, is better known for its whisky, haggis and kilt-wearing men than for its tunnels, of which there are very few. However, I am rather fond of all of these, the first two for pure enjoyment and the third for never-ending stimulation and challenge. My software (ThermoTun) has been widely used for simulating pressure disturbances in high-speed railway tunnels and my control software for road tunnel ventilation has stood the test of time in Japan. Also, in the 1990s and 2000s, I ran a series of international conferences on tunnel safety. In short, a 'Jack-of-all-trades, and a master of none', but a happy chappie nonetheless.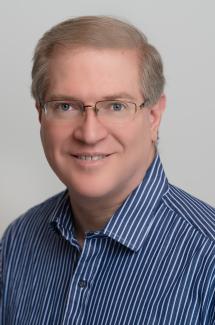 Norris Harvey
Norris Harvey is a Project Manager with international road and transit tunnel design and analysis experience. He is experienced in all phases of project delivery and the current chairman serving the Committee for NFPA 502, Standard for Road Tunnels, Bridges and Other Limited Access Highways. In addition he is a non-voting member of the ASHRAE committee for SPC-217 "Non-Emergency Ventilation in Enclosed Road, Rail and Mass Transit Facilities". Furthermore he has participated in the development of multiple PIARC documents over the past 15 years.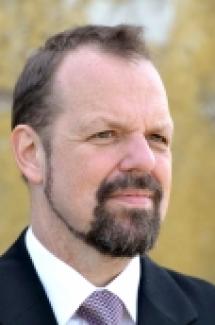 Arnold Dix
Professor Arnold Dix is a barrister, mediator, dispute adjudicator, consultant and expert on all matters relating to tunnelling, underground infrastructure, fire and disasters, as well as broader civil planning and environmental disputes. His career over the past 30 years has celebrated a unique hybrid of engineering, geology, law and risk management matters. Arnold's key strength is in his ability to bridge the gap between the legal and technical dimensions of a problem, risk assessment or dispute.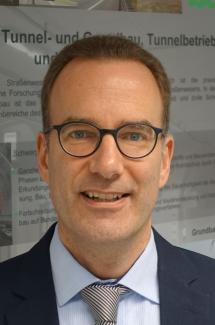 Ingo Kaudinya
Ingo Kaundinya is civil engineer with a PhD in Geotechnics from Rostock University, Germany. His current position is Head of Section B3 – Tunnel and Foundation Engineering, Tunnel Operation, Civil Security at the Federal Highway Research Institute (BASt), Germany. He is Chairman of the World Road Association (PIARC) Technical Committee 4.4 "Tunnels" and Chairman of the German national committee on Tunnel construction "AG 2.6 Tunnelbau".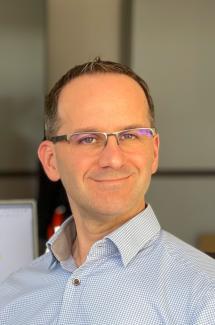 Günter Rattei
Günter Rattei has been dealing with tunnel safety issues since the 1990s and was able to set up and manage the tunnel management department at ASFINAG, whose task is to implement the specifications of the EU directive and national specifications. Since May 2024 he has taken on new tasks related to crisis and risk management for the entire ASFINAG.